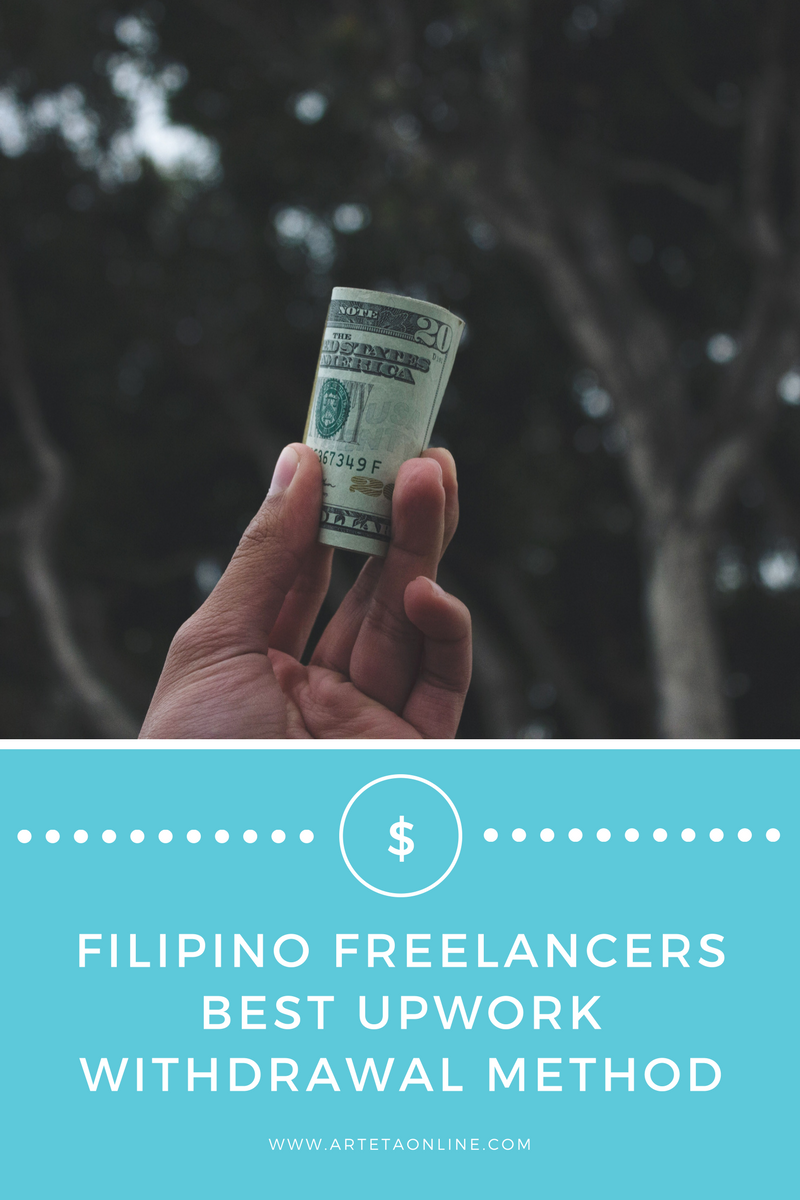 The Best Upwork Withdrawal Method For April 5, 2017
As promised, I made a computation again for the best Upwork Withdrawal Method for Filipinos.  Last week, I posted a computation and recommendation on what Withdrawal Method is best according to transaction time and according to rates. This time, I added computation if your salary is $100 and below, and over $300.  At the end we will give our recommendations for the highest rates and the fastest transaction period.
NOTE:
For Upwork Direct to Bank (or formerly known as Local Funds Transfer), the rate shown on the website is different from the actual rate used.  You will see the actual rate used for conversion from the notification email that you will receive a few hours after your withdrawal. For this week, the posted rate on the website was P49.05, but the email notification says P48.96.  We will use the actual rate from the email for our computation.
Payoneer rates change. So this minute may be higher or lower than the next minute. In our computation, we will use the rate at around 8am.
Upwork Withdrawal Analysis For Rates March 29, 2017
Paypal to bank: 48.76
Paypal to card: 50.17
LFT: 48.96
Payoneer: 49.1381
Estimated time/date of credit to local banks/card for withdrawal made on Wednesday between 8:00-8:30am:
Paypal to Union: Wednesday 5pm
Paypal to Card: realtime
LFT to BPI: Friday 5am
Payoneer to BPI: same day 9pm
Payoneer to BDO: same day 6pm
Others? (This will be updated as data comes in).
Winners:
For withdrawals $100 and below:
Convertion rate: LFT – P4,847.53
Transaction time: Paypal to Card – Realtime
For withdrawals around $200:
Convertion rate: LFT – P9,743.53
Transaction time: Paypal to Card – Realtime
For withdrawals around $300:
Convertion rate: Paypal to Card– P14,699.81
Transaction time: Paypal to Card – Realtime
For the highest conversion rate, if your payout this week is $250 or more, Paypal to Card is the best even with the 5-dollar fees. If your payout this week is less than $100 or $150, withdraw your funds through LFT. 
If you are always in a hurry to receive your money, withdraw through Paypal and then transfer the money to your Unionbank EON debit card or Gcash debit card. 
Note: This applies only to Philippines. If you are in another country, please comment below and we will do an analysis for your country.