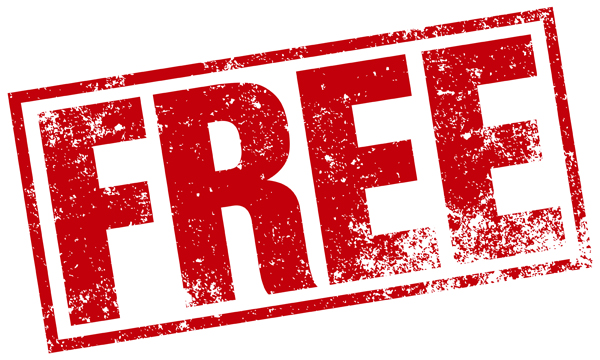 Our goal for our clients is to become successful as we are.  And as part of our SEO and social media success, we give FREE SEO Promotions to all our previous and existing clients. We offer free one-way promotional backlinks from our site to our client's site.  One-way promotional backlink means that the we do not require our clients to put backlinks from their website to ours (although we highly appreciate if they do).
Our FREE SEO promotions include the following:
SIDEBAR LINKS
Sidebar links are rotating banners added to the right side of our blog posts and certain website pages. (See sample below this page beside the form). You can submit a 125×125 px image along with your link, or we can create a custom banner for you.
SOCIAL MEDIA LINKS
Clients social media links (Facebook, Twitter, Linkedin, Google+, Pinterest Instagram, etc) are added to our followers and we occasionally share their social media links to boost online social media visibility. We can also add them to the sidebar links upon request.
PROMOTIONAL WRITE-UP
We write blog promotions and news articles about our clients and their products and services, and post them on our website and social media accounts.
SOCIAL MEDIA SHARING
All our clients content will not only be shared to their respective social media sites, but we will also share them on our social media sites in Facebook, Twitter, etc.  This is an additional traffic-booster and visibility booster.
MICROBLOG SHARING
We just do not share our clients articles and blog posts on our social media, we also write short articles and lead our site visitors to their website too.  Click here for an example of microblog.
OTHER PROMOTIONS
From time to time, we do other types of online promotions for our clients like Amazon links. We are all about success and we truly help our clients in reaching their goals in as many ways as we could.
If you are an existing or previous client, send us a message or email us at christine@artetaonline.com with all the details that you want to promote on our website. It is totally free.
Note: We write articles and microblogs from time to time for free, and we apologize if there will be times that we are too busy and cannot share your content all of the time. This free promotion is valid only for current clients with existing or on-going contracts.  Previous clients can request to have a link of their websites and social media accounts added, too.  If you also do not want to add your links here, just send us an email and we will immediately take them down. Arteta Online has the right to refuse promotional ads that are conflicting to the interest of other clients and to the company, and against standard and acceptable online ethics.

If you are not yet our client, and you are interested in our services, fill out the form below.
To boost our clients' SEO and online visibility, we add their chosen ads and contents on this rotating banner. This feature is completely free for all our existing clients. If you are an existing client, please contact us now to place your ads or links here.
Client Promotions