About Arteta Online
Arteta Online is a Philippine-based family-owned enterprise that offers various business services both online and offline. It started in 2007. It is located in Metro Manila and owned by Michael Arteta and Christine Everth. Our company's entire professional experience has been in a management capacity, from upscale commercial businesses, government and non-government agencies, and financial institutions, to startup websites and small businesses.  We motivate peers, inspire teams and generally catalyze greatness.
Arteta Online's promise is greatness and success. We won't accept anything less than the best a person is capable of doing… and our clients have the right to expect the best that we can do for him, his company and the whole team!
Arteta Online believes that quality is never an accident; it is always the result of high intention, sincere effort, intelligent direction and skillful execution; it represents the wise choice of many alternatives.
---
Arteta Online Professionals
Arteta Online Professionals are all about the success of a business.  We help businesses of all scales in implementing business processes.  We help put systems in place, improve business performance, and contribute to the client's eminence.
We offer the following services:
Project Management
Virtual Assistant Services
Research and Data Entry
Social Media Management
On-page Search Engine Optimization Graphic Editing and Design
Photography Services
Article/Blog Writing
Email Marketing
Email Management
Wordpress Web Development
Website Content Management
We have extensive experiences in using different online and pc-based system platforms and softwares:
MS Office – Word, Powerpoint, Excel, Outlook, Publisher
Google Docs, Google Spreadsheet, Google Calendar, Google Apps
Quickbooks, WaveApps Accounting
Aweber, MailChimp, InfusionSoft
Leadpages
WordPress
Hootsuite, CoSchedule,
Facebook, Twitter, LinkedIn, Youtube, Pinterest, Instagram, Google+
Adobe Photoshop, Adobe LightRoom
Adobe Illustrator
Skype, Google Chat
Basecamp, Trello, Smartsheets, Asana
Shopify, WP-Commerce
HTML, PHP, CSS
Volusion
We have our ready-made systems to help with start-up businesses.  We believe in flexibility and openness to learning, so we work to adapt in the client's implementing systems.  Our online team is well-trained and highly-skilled.  We only recommend the best contractors who fit best with the clients' needs and specifications.
Arteta Online Services are sourced directly from Odesk, but is also available for direct hire. Please visit our Company Odesk Profile here. Contact us here for inquiries regarding online services and pricing.
Learn more about other Arteta Online Professionals team here.
---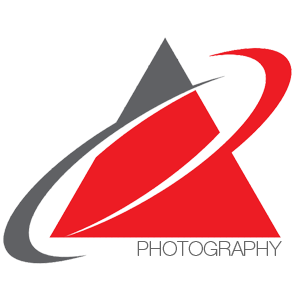 Arteta Online Photography by Michael Arteta
Resident photographer Michael Arteta. Please visit our Photography Services in facebook, Arteta Online.
---