About

Arteta Online Professionals
Arteta Online is a Philippine-based family-owned enterprise that offers various business services both online and offline. The company's entire professional experience has been in a management capacity, from upscale commercial businesses, government and non-government agencies, and financial institutions, to startup websites and small businesses. We motivate peers, inspire teams and generally catalyze greatness.
Arteta Online's promise is greatness and success. We won't accept anything less than the best a person is capable of doing… and our clients have the right to expect the best that we can do for him, his company and the whole team!
Our Services

We offer web development and web design services. We also manage the content of websites like online shopping sites, business websites, and informational or promotional blog sites. We…
Check out our numbers
Upwork Job Success Average
Happy and Successful Freelancers
Satisfied Clients (We are not that perfect but we allow plenty of room for improvements)
Fun, Optmism and Positivity
Our Clients
Who love to work with us
What our clients say
Thanks for the Love! Actual customer reviews (typos and all)
Really appreciate Christine's work. She goes above and beyond, and I regret not having enough work for her to do.

Jamie Harpst, Infresh Financial Network, Sep. 2015

Jamie Harpst, Infresh Financial Network

I worked with Christine on a couple of different projects. She's an excellent worker, and I really enjoyed working with her. My company had to cancel all contracts due to lack of funding. I would highly recommend her and definitely work with her again.

Lauri Wakefield, One 23 Travel, Jan. 2013

Christine is a competent virtual assistant. I began to require tasks that became heavier in back end development but if I were seeking strictly a virtual assistant with good WordPress, HTML\CSS, research, and blogging skills then I wouldn't hesitate to hire her again. Thanks, Christine!

RJ Russell, Diversion Media, Jul. 2012

RJ Russell, Diversion Media

Christine provided very competent and professional assistance. She was very familiar with WordPress and SEO-related tasks. Her English skills were very good and we were able to communicate easily. I look forward to hiring her again in the near future.

Solomon Weiler, Exorio.com, Jun. 2012

Solomon Weiler

Christine is great! Very diligent and good at working independently.

Melissa Peterman, Foodista, Jan.2012

Melissa Peterman, Foodista

Christine did a fantastic job with the online research. She made certain she understood the requirements, and kept me posted on her progress. Will definitely use again.

 Stephen Murphey, Stephen Murphey Ventures LLC, Jul. 2011

Stephen Murphey

Thank you for all of your help.

 Robert Gibson, Educated Nutrition And Fitness, Jun. 2011

Robert Gibson, Educated Nutrition And Fitness

Christine did a great job. The job was done quickly and she communicated well. -Cedro Toro LeanSixSigmaToolbox.com

Cedro Toro, Lean Six Sigma Toolbox, Mar. 2011

Cedro Toro, Lean Six Sigma Toolbox

Christine is a responsible and accommodating worker, she did an excellent job with managing several social media accounts for us.Thank you Christine

 Barbara White, Beyond Better Development Corp, Jul. 2010

Barbara White, Beyond Better Development Corp

Christine does her work to a very high quality and takes her role very seriously. Job ended purely due to an external issue. I will be rehiring Christine.

 Andy Michaels, Andy Michaels Online, Jun. 2010
Blog

Posted By :Date :Christine | 07-26-2016
Arteta Online Professionals have recently completed a Web Development Project. Visit their website at BKCConstruct.com. BKC Construction is a local project (Philippine client). This project includes: Web Development Webhost setup Email setup Consulting Freelancer: Christine Everth For web development, web design, SEO management, social media management, virtual assistant services, please contact us here. Arteta Online Professionals is currently accepting local and international clients.
Latest

posts
Client looking for an SEO Assistant/SEO Expert
Posted By :Date :Christine | 06-13-2016
Read More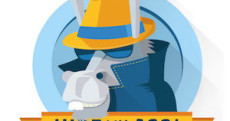 How Important is VPN to Freelancers
Posted By :Date :Christine | 06-07-2016
Read More
VIEW ALL
How can we help you succeed
If you are a client and looking for Freelancers to work for you, click here.
If you are a Filipino freelancer looking for work opportunities, click here.
Click CONTACT US button below to send us a message instantly or email us at christine@artetaonline.com